Stop Feeling Defeated by Stubborn Fat.
Try Our Customized Coaching for FREE and Discover a Sustainable Solution that Works!
Start Your FREE 2-Week Coaching Trial
Sick of Diets That Don't Work?
I get it, I've been there. I spent the better part of a decade bouncing around from program to program with nothing to show for it. I constantly felt like I was putting in so much effort and the results were minimal or they simply wouldn't last.
Most of our clients have felt the same way. Our coaching program is centered around personalized and tailored solutions that are unique to each individual's needs. We understand that every person's journey is different and that one size does not fit all. With our 2-week free trial, you can experience our coaching program firsthand, allowing you to make an informed decision about whether it's right for you.
When you are looking for a car, you get to test drive the vehicles before selecting the perfect one.
When you are searching for a house, you get to see the inside and get a feel for what it would be like to live there.
Shouldn't nutrition coaching be the same?
Especially when we're talking about something as valuable as your health and well-being.
My goal here is for you to see the inside of what we do and how we're able to transform the minds and bodies of our clients. People just like you who feel like your results don't match your efforts. Or maybe you're in a phase of life where things just seem more difficult and what used to work is no longer working.
My hope is that you'll see how effective our process is and then will decide to stay with us to reach your goals! And the best part is that if you decide that it's not for you, then you simply cancel and don't have to pay a dime. Truly a win-win.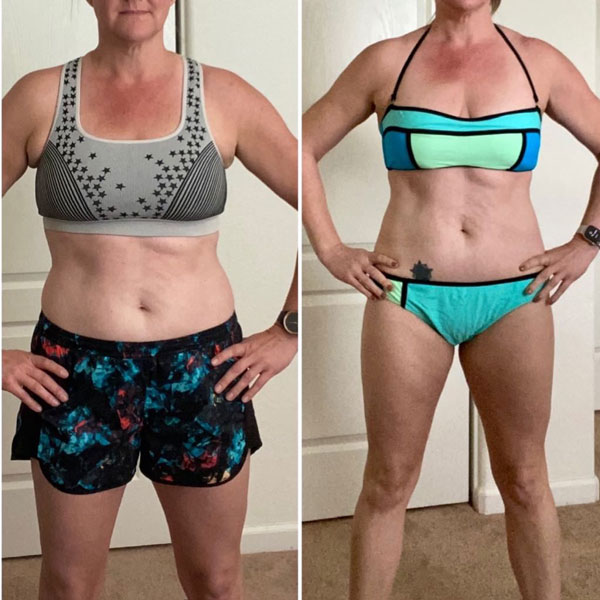 Lose Fat and Feel Your Best in Your 40s and Beyond
Our 2 Week Free Trial Includes:
A Customized Nutrition Plan Tailored to Your Goals and Lifestyle
Access to Expert Training Programs Designed for Women Over 40
Accountability with 1-on-1 Check-ins, Group Calls, Mindset Coaching & Personalized Support
A Wealth of Resources - Recipes, Grocery Lists, Macro Cheat Sheets, and More
– to Help You Succeed!
Break Through Your Plateaus with Customized Nutrition and Training Plans
Lose Stubborn Fat in Perimenopause and Menopause with Expert Coaching and Support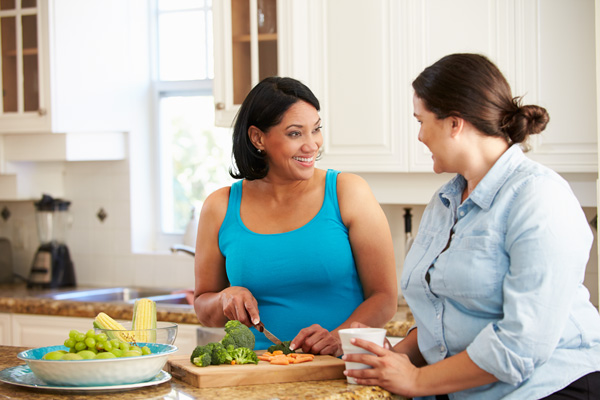 Overcome Your Frustration and Find Success with Accountability and Mindset Coaching
Discover a Sustainable Lifestyle Solution that Finally Works for You – and Keep the Results for Life!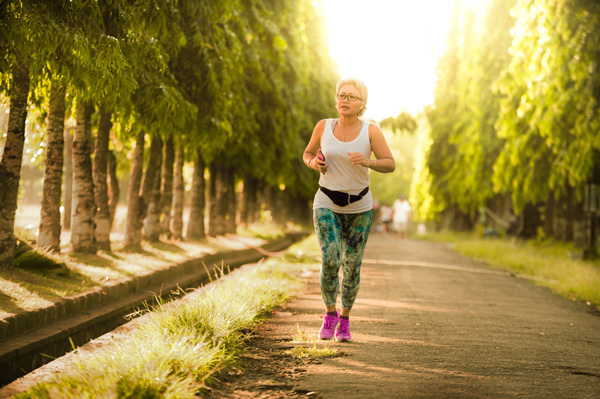 Try the POP Essentials Coaching Trial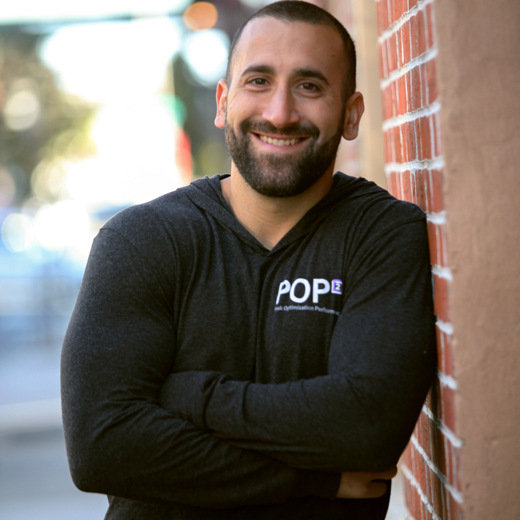 Mike Millner
Mike Millner has been a high level nutrition coach for over 10 years. He has a gift for understanding the psychological and physiological needs of his clients, which has led to thousands of success stories. Mike believes the most important thing is connecting with you and understanding where you're at in your journey. Personally, he has been on every end of the spectrum when it comes to dieting. He's been ashamed, insecure, overweight, orthorexic, skinny fat, and embarrassed to step foot in the gym. But he's come out the other side into a place of balance, harmony and good health.
Mike is one of the leading experts in goal achievement which has made him a highly sought after coach for individuals who feel like nothing has worked for them.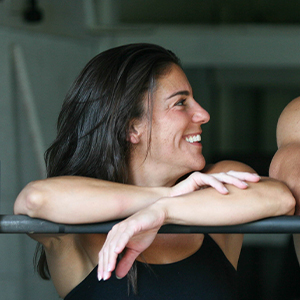 Melanie Naghski
Melanie has been a nutrition coach with POP since October 2018. Prior to becoming a nutrition coach, she worked with Mike as a client for 3 years on her own nutrition and health goals. Melanie believes so deeply in the benefits of having a coach, and in the overall benefits of good nutrition on every aspect of health. Melanie loves working with all client types – from those that have never tracked a macro and need to start with a habits-based approach, to those who start off with a macro-based plan. Most of all, Melanie prides herself on the fact that she has never spent a single Sunday meal-prepping, and leads a very busy life – all while building and maintaining a physique she is proud of.
She loves to share her tips and tricks with busy clients for super quick, easy ways to get in all the protein and veggies, and to maintain a social life while working toward health and physique goals! In her free time, Melanie loves to spend time with her family – 3 kids (2 girls and 1 boy), 3 dogs, and her two best friends – her sister, Amy, and of course, Coach Mike.
Experience the Benefits of Our 2-Week Free Trial
Get a taste of our personalized and tailored coaching program, designed specifically for women over 40 who are looking to lose fat and feel better in their own skin.
Receive a custom nutrition plan that is tailored to your goals, preferences, and lifestyle, so you can finally see results that last.
Access our expert training programs, which are designed to help you reach your goals safely and efficiently, with guidance and support from our experienced coaches.
Benefit from accountability and support with group calls and mindset coaching, helping you stay motivated and focused on your goals.
Gain access to a wealth of resources like recipes, grocery lists, macro cheat sheets, and guides for tracking macros, giving you all the tools you need to succeed.
Experience our coaching program risk-free, with no obligation to continue after the 2-week trial period.
Discover a sustainable solution to weight loss and feeling your best, with a program that is tailored to your unique needs and challenges.
Join a community of like-minded women over 40 who are working towards similar goals, and benefit from the support and encouragement of a group of women who understand your struggles.
Become One of Our Countless Success Stories

"I have lost over 100 pounds. Looking back, I seriously cannot believe I was able to lose that much, and really, sticking to the plan Coach Ed outlined for me and communicating with him regularly was enough to keep me on track. My mental health has improved as well.
Neurotyping has helped me a lot with my mindset and approach to fat loss."

"
I'm still mind blown
by the results I've seen over the last 6 months with Neurotype Training. I've lost 25 lbs, have the muscle definition I have been searching for, and my energy is through the roof! So glad I decided to join. Loving it!"

"I've tried every diet there is, vegan, paleo, whole 30, Atkins, etc. I've been up and down with my weight. I've lost, then gained it back EVERY TIME. This time things changed.
I started Neurotype Training and got my diet under control
and have been able to sustain it. I'm still not done, but this is an accomplishment for me."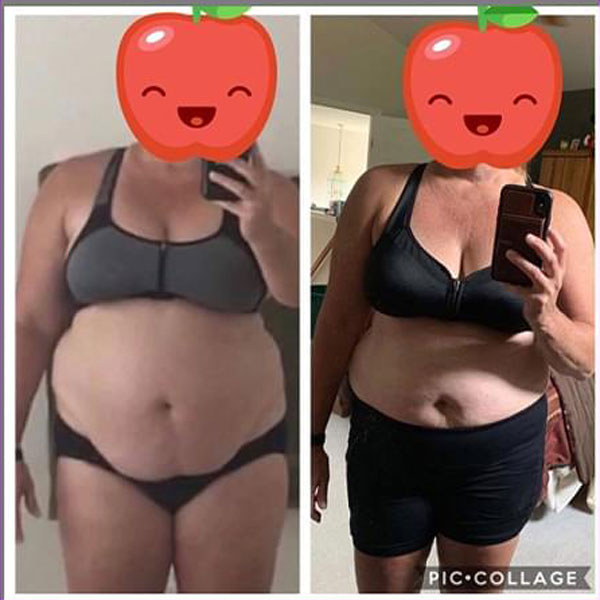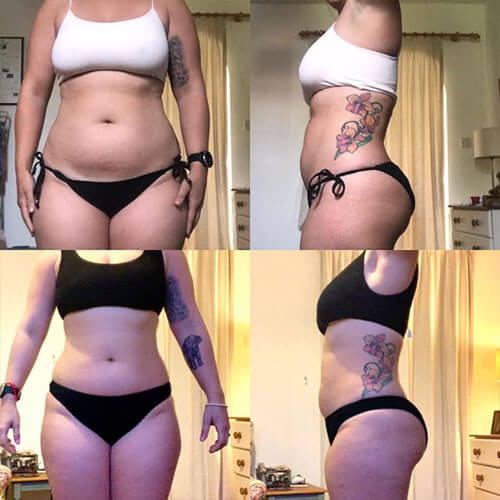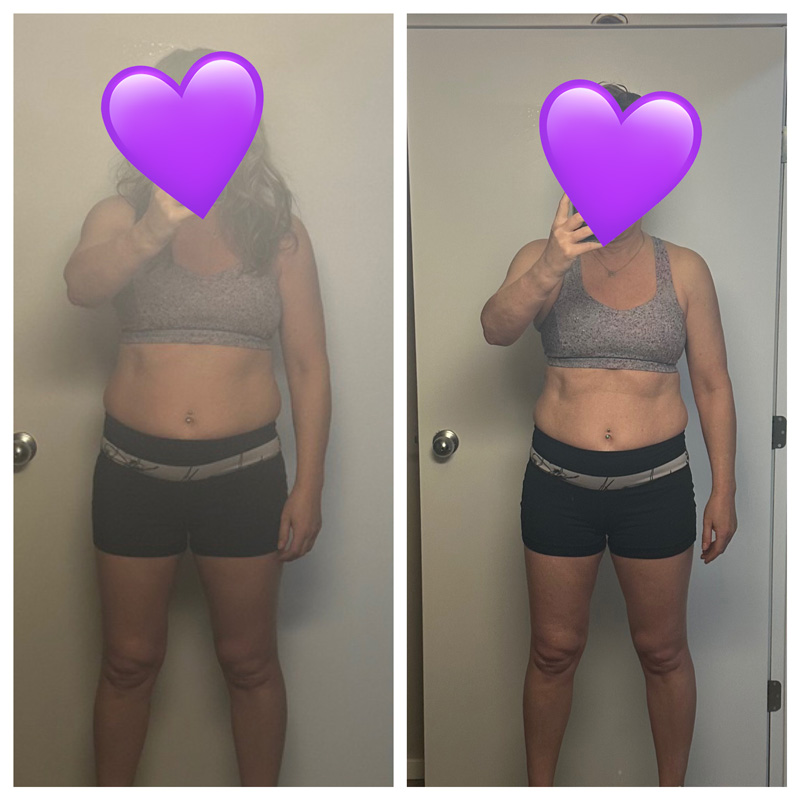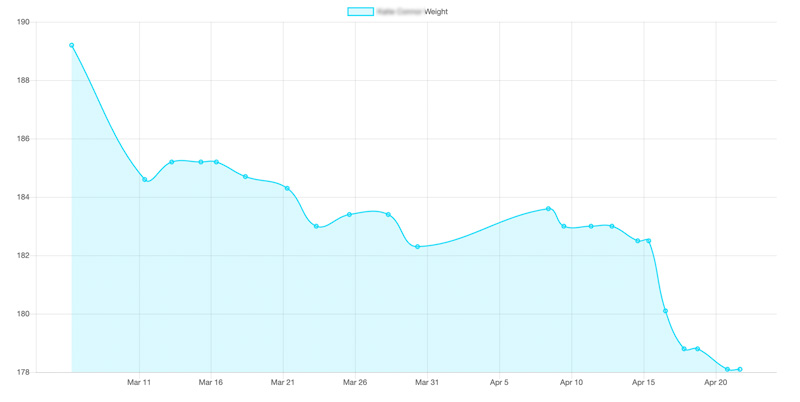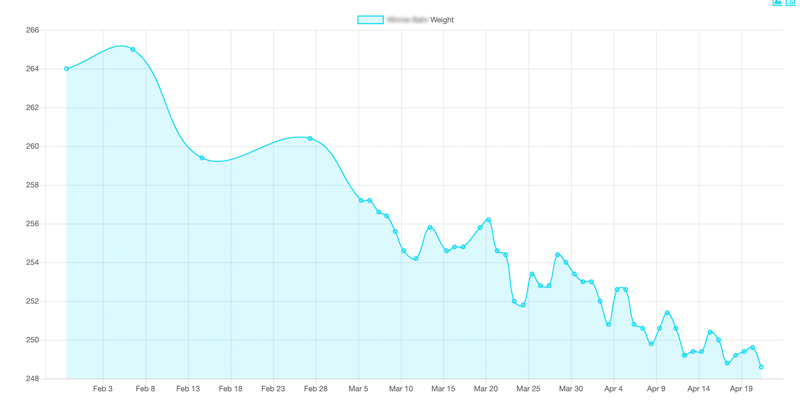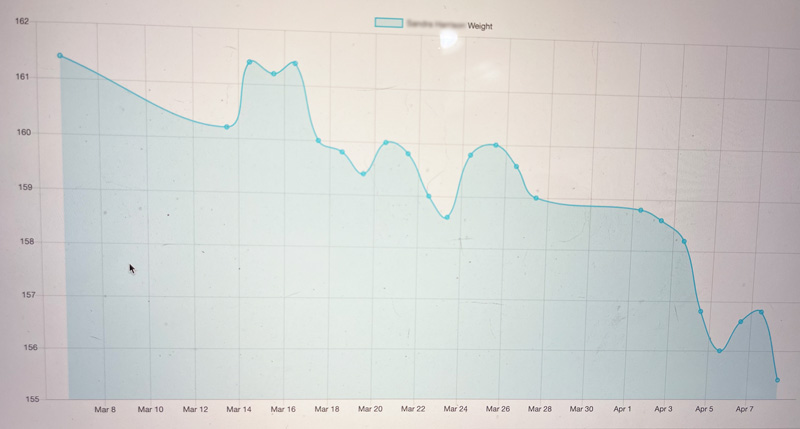 What happens after I sign up?
You'll instantly get access to our coaching app where you can view the training program and community. We'll assign you an intake form to complete which will allow us to prepare your personalized nutrition plan!
Is there a training program included with the trial?
Yes! While this program is about nutrition, lifestyle, mindset, and quality habits, we also have included our training program to maximize your results. The workouts can be done at home or in the gym. We offer modifications and alternative exercises to make it doable for anyone! The program can be done anywhere from 2-5 days per week.
Can I cancel at any time?
Yes, you can cancel at any point during your free trial. After the trial ends, you'll be in our month to month program at $147/mo which can also be canceled at any time.
Is there a meal plan included?
We do not believe that meal plans are sustainable for life and it's our mission to get you results that last forever. Having said that, we do provide resources that include a sample day of eating based on your calorie level to make it easier for you to follow through.
Are there certain foods I have to eat and other foods that are off limits?
Absolutely not. We do not believe in giving you a strict set of foods that you can or can't eat. We believe in teaching you what foods make you feel your best and serve the goals you're trying to achieve.