Invitation to Work Together One-on-One
I have a great offer for individuals who have struggled with failed dieting attempts and a poor relationship with food for YEARS, and feel like they've tried just about everything with little to show for it and want to lose 20-30 lbs, get leaner, feel confident and comfortable in their own skin, and no longer obsess over food.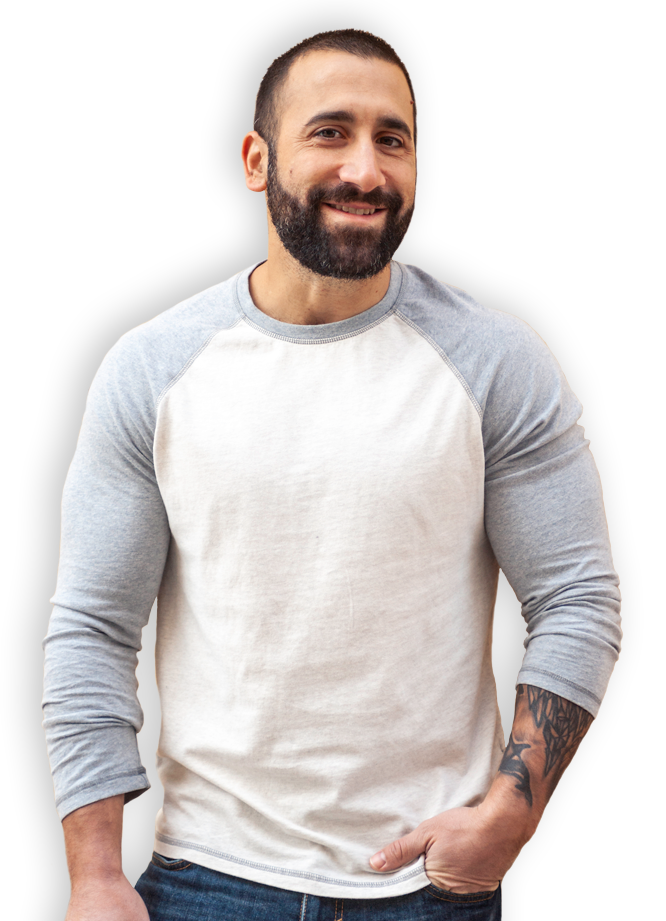 Click here to see the video walk-through on this offer from Mike Millner! Or continue reading below.
We work together for 6 months on the following…
Making sure you're eating enough to fuel your metabolism
so that your body feels safe letting go of unwanted body fat. Our clients are often surprised to learn that eating too LITTLE can actually prevent them from losing weight, because it puts their body into a constant state of stress as it tries to preserve energy.
Selecting the right foods for your brain chemistry 
based on your personality type, which will reduce stress, improve mood stability, and make you feel more like yourself. We've found that this makes our clients more likely to stay consistent and follow the plans we set for their nutrition and training with less effort.
Eating the proper ratio of macronutrients
to achieve the lean physique you're looking for. We specifically target body fat so you get more toned while building or maintaining muscle. (Don't worry – if you're tired of tracking macros or anything else about your nutrition, we use an approach that starts with eyeballing your portions on a plate and we progress to your being able to intuitively understand what your body is truly asking for. And if you really like tracking, we can also build an approach to incorporate that.)
Assessing your existing training routine
so that we can tweak your nutrition to best fit your workouts. Or we can create a training program for you if you're bored or lacking motivation from your current routine.
Monitoring the stressors in your life,
the amount and quality of your sleep, how much daily movement you're doing, and your hydration. We make specific recommendations throughout the program for how to tweak or install better habits in these areas. All of these factors affect fat loss.
Integrating things you enjoy into the process
like alcohol, restaurant meals, and social events. We monitor your progress weekly and we can give you a pretty good idea of when you can eat freely/indulge without it affecting your overall results. This helps a lot with reducing stress/anxiety/obsession around food.
To help you through this process, you will get…
2x/ Week Group Coaching Calls
Each week at the check-in, we look at your progress and make specific recommendations on what exactly to change or implement in the next week.
We address the above 6 items in the order that will make the most sense for you and your unique situation. We make changes gradually and in a way that's easy to digest and implement.
In order to qualify for this offer
you must meet the following criteria:
You're used to training / working out.
Folks who are in the habit of working out can typically see best results, even if you're bored/unhappy with your routine – we can give you a new/better one.
You know a decent amount about quality nutrition.
This makes it easy because there's not a steep learning curve.
The price for this offer is a respectable low four-figure investment but small compared to the peace of mind, confidence in your own skin, and money you'll save by never needing another program again. Not to mention the stress reduction of no longer having any food anxiety and finally achieving your physical goals.
Interested in this offer?
And let me know that you're interested in the 1:1 signature coaching program.
I'll write back with a few questions to help determine whether the program is the right fit for you. We'll have a quick chat and if we both agree it's a fit, we can get you enrolled the same day, and officially get started within a week or less!