Burning question: do you feel like you have to totally give up or at least significantly sacrifice your social life to achieve your fitness goals??
Spoiler: you don't … but the most common answer is a resounding YES.
Here's why …
Often times, your social life includes alcohol.
Most diet programs don't allow alcohol.
Often times, your social life includes delicious food like pizza, chips, burgers, ice cream, and s'mores. ?
Most diet programs don't allow those foods.
There has been this underlying message (or sometimes obvious message) that your social life doesn't align with your fitness goals. And, if you really want the body you say you want … well, then, you better tighten the fuck up.
Have more willpower and say no to the chips!
Have more discipline and ditch the alcohol!
Being fit is way more fun than living life and enjoying some memorable experiences … ?
Ok, so sarcasm aside … it's a valid question as to how the two worlds can live harmoniously together without adding a layer of stress that is totally unnecessary.
How do we get messages like this after a holiday weekend …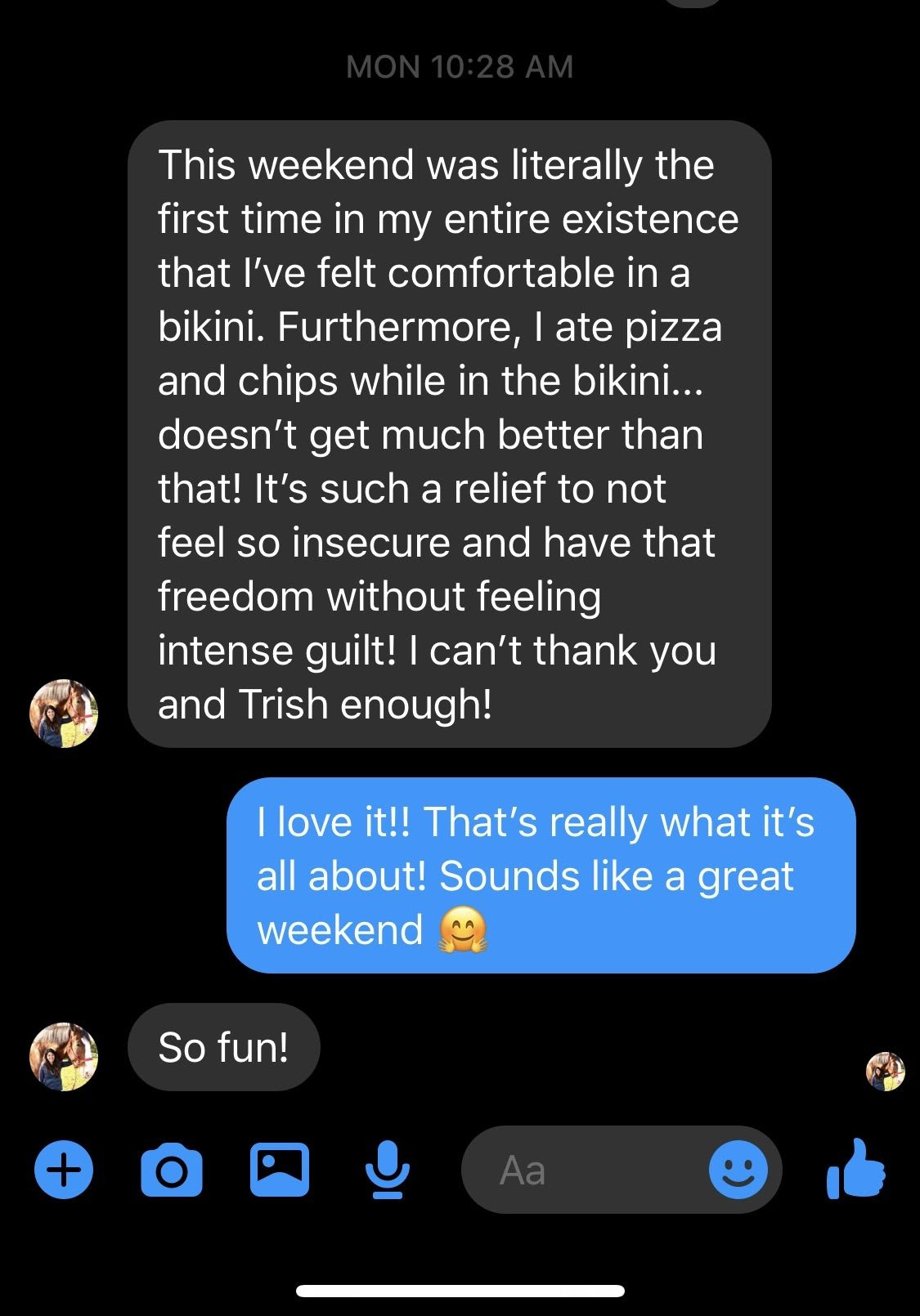 Rather than tell you … I'm going to SHOW you.
I'm literally unveiling the exact framework we use to create dietary freedom AND a stress-free, enjoyable social life.
If you've struggled with that balance (like I did for YEARS) … then you do not want to miss this training!